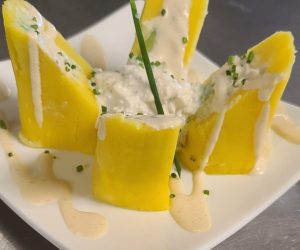 Celery, avocado, and chicken rolled in Peruvian yellow pepper mashed potatoes. Served cold.
Fried Peruvian yuca, Pieces of fried yucca with the fusion mixture of the cream makes it exquisite.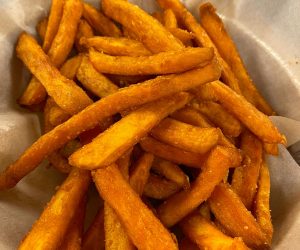 French fried potatoes, the fusion mixture of this tuber combined with sweet makes it very rich.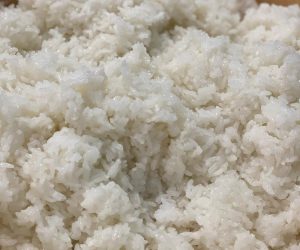 Japanese fried rice with carrots and mushrooms.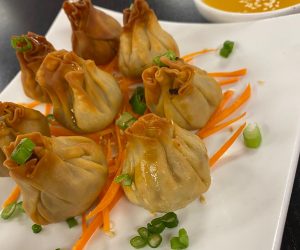 Crispy chicken/veggie wrap & passion fruit sauce.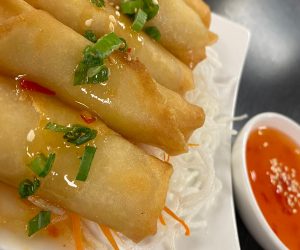 With pork & veggies, with the fusion mixture of the sauce, they make a delicious flavor.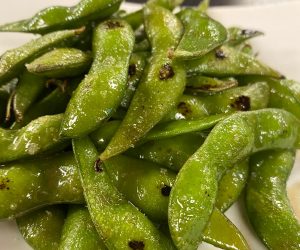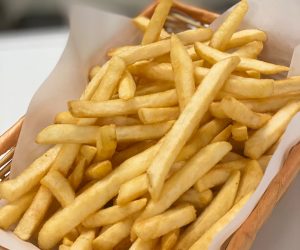 French fries with any meal always make a good complement.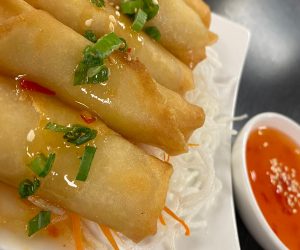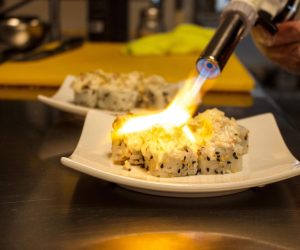 WE OTRO ARE YOUR ORDERS MIXTURAS STYLE
We work with high quality supplies, come and enjoy a pleasant evening at our premises; the preparation is with experts in Japanese Peruvian cuisine.
We are a family owned and operated restaurant, inspired by the exquisite culinary legacies of Peruvian and Japanese cuisine.