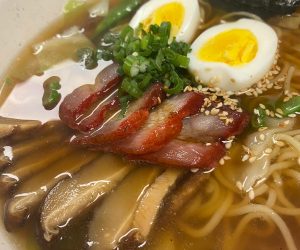 Traditional Japanese soy sauce based ramen Mixturas' style with pork, egg, and veggies.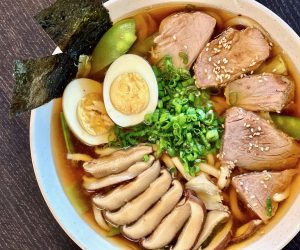 Japanese, sauce based broth, with pork, egg, & veggies. Hearty, thick udon noodles in a flavorful soy… in a flavorful soya sauce.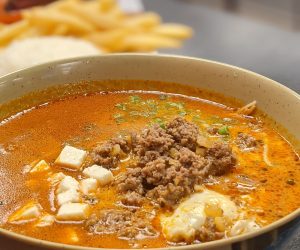 Minuta soup is a delightful fusion of ground meat, milk, noodles, and spices.
We are a family owned and operated restaurant, inspired by the exquisite culinary legacies of Peruvian and Japanese cuisine.